Top 10 celebrity perfumes:
On Christmas day, my family went out to celebrate the birthday of my father's elder sister. Yes, she was born on the 25th of December and since I was born (some 22 years ago), my extended family had taken it as a tradition to visit her and celebrate Christmas with her on her birthday. Luckily for her, she married a Christian and somehow converted to the religion. Quick reminder, I am a Christian as you can see from my about me page, but my father's family are Muslims.  She from a Muslim home married a Christian and she had to convert to Christianity.
Anyways, her son, my cousin came back from Canada for a short visit. He left for his double master's degree in 2012, and since then after the degrees, he worked in KPMG Canada, Deloitte Canada and OMERS (Ontario Municipal Employees Retirement System), one of Canada's leading pension funds with over $72 billion in net assets. So he came back home and got us some celebrity perfumes, David Beckham for me, meow by Katy Perry for my sister and Celine Dion by Celine Dion.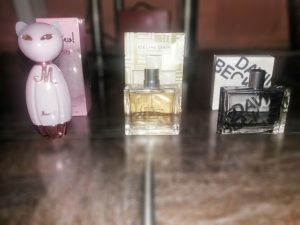 With this Christmas gift, I thought to check out the top 10 celebrity perfumes for my esteemed readers. Here it goes:
White Diamonds by Elizabeth taylor: This perfume was introduced by Elizabeth Taylor in 1991 (three years before I was born, wow!!). It is classified as a sharp gentle floral fragrance for all skin types. It remains one of the best-selling fragrance of all time. Dazzling combination of floral essences & sparkling aldehydes create a floral fragrance that is delicate yet tenacious, with a subtle Oriental dry down. The ingredients include notes of Neroli, Lily, Tuberose, Orris, Narcisse, Amber, Sandalwood, Patchouli, Oakmoss. Be sure you are not allergic to any of the ingredients befor purchasing it.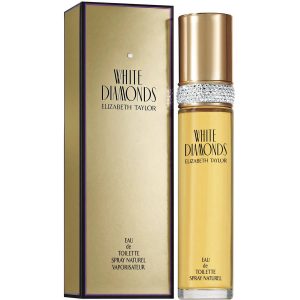 Glow by Jenifer Lopez: Jenifer Lopez Glow was a frontrunner in making the then celebrity signature scent market popular. Launched in 2002, the fragrance was so well received that it shattered sales records and other celebrities dived into the Fragrance industry. The fragrance features notes of Orange flower, Grapefruit, Citrus, Rose, Sandalwood, Soft Amber, Jasmine, Vanilla, Musk and Orris.
Heat by Beyonce: Heat is a perfume by the popular musician Beyonce, it was created alongside Claude Dir and Olivier Gillotin (of the company Givaudan) in the year 2010. Of all the perfumes created by Beyonce, Heat is known to be her best work yet. The perfume features notes of almond macaroon, blush peach, magnolia, sequoia milkwood, tonka bean, neroli, amber, crème de musk, red valina orchid, and honeysuckle nectar.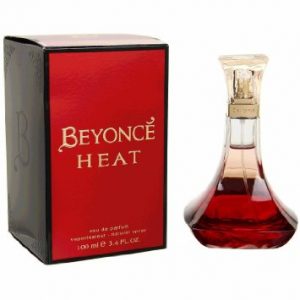 Jenifer Aniston by Jenifer Aniston: The perfumes evokes memories of sunny days at the beach and happy summer nights, this captivating composition includes light, blooming floral notes set against a sensual base of musk and woods. The bottle itself is inspired by the waves of the pacific.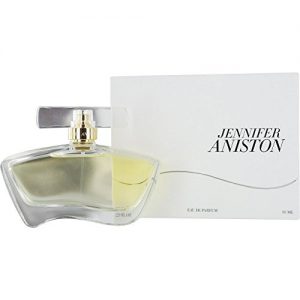 Unforgivable by Sean John: Finally we have a male perfume in the top 10 contender, yaay!!. Unforgivable is a perfume under the trademark of the popular Sean "diddy" Combs. The signature fragrance was created by David Apel, Pierre Negrin, Aurelian Guichard and Caroline Sabas and launched in 2006. Top notes are birch leaf, green mandarin, tangerine, juniper, basil, bergamot, grapefruit and sicilian lemon; middle notes are iris, lavender and clary sage; base notes are tonka bean, amber, australian sandalwood, rum and cashmere wood.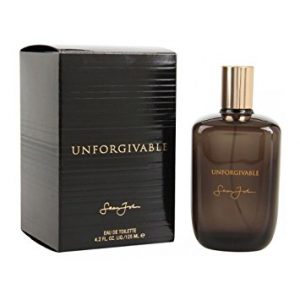 Wonderstruck by Taylor Swift: This perfume was created by Olivier Gillotin and launched by the hugely popular Taylor swift in 2011. Although this was her first foray in the fragrance industry, it was a huge hit. She had a little help from the cosmetic company, Elizabeth Arden, to grow its popularity as it was launched in cooperation with the cosmetic company. The perfume features notes from raspberry, dewberry, green tea, freesia and apple blossom.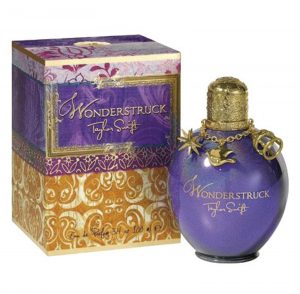 Fame by Lady Gaga: Fame represents Lady Gaga's first fragrance in collaboration with her own The Haus Laboratories Paris and fragrance company Coty, it was launched in September 2016. A sharp contrast to the appearance of the bottle, Fame smells sweet and has a floral fragrance with a blend of belladonna, orchid, saffron, incense, honey and apricot.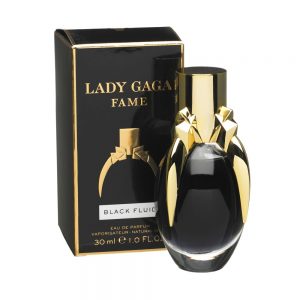 Meow by Katy Perry: Yaay! My sister's Christmas gift makes it to the top 10 list of celebrity fragrances. This is Katy Perry's second fragrance following from purr released in 2010. One similar thing though, is the design of the bottles, which are feline like. Apparently, her perfumes her inspired by her love for cats. The meow perfume was designed along with Gigantic Parfums. The perfume features notes from tangerine, pear, jasmine and gardenia; the heart are honeysuckle, lily of the valley and orange blossom, while the sweet base features aromas of amber, vanilla, sandalwood and musk.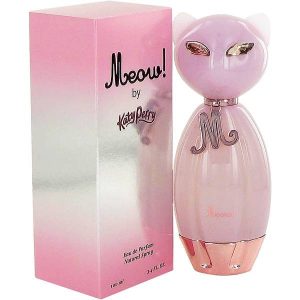 Pure Honey by Kim Kardashian: This is Kim Kardashian's sixth perfume launched in 2013. The reality television star reiterated that the perfume represents pure femininity and that it is warm and inviting. Claude Dir created this fragrance using a composition of notes of roses and wild honeycomb.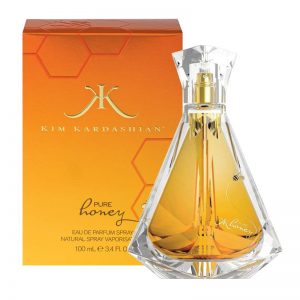 Celine Dion by Celine Dion: Yes, my mum's Christmas gift features in the top 10. I do say, my cousin has a taste for the best perfumes around.