Expensive Watch brand list
Hello People, happy festive season. I hope you are enjoying your Christmas period and giving and sharing with others. The post for today is about giving and how someone made me happy this Christmas period. It all started some two weeks ago when the Human resource department sent a mail to all staff that there would be a secret Santa for each and every one of us, and we are to buy gifts and exchange on the 15th of December.

Let me explain how it works, in the secret santa, you are paired with a colleague and you are the only one privy to this. You then purchase a heartwarming gift for the said colleague to make them happy and show them how special they are. My company is a group consisting of four companies within the same building. We have Investment Banking, Asset Management, Trustees and Securities Trading. Investment Banking is the core of the group's operation that is why it is called an Investment Banking group.  With the above, there are enough employees to make the secret santa truly a secret. Apart from the 4 companies, there are also supporting departments like the finance, customer service, internal control, risk management etc.
I was paired with a lady that loved making up, so I thought to buy a makeup kit for her. She seemed pleased with the gift and went to our human resource unit to find out who her secret Santa was. I got mine from my own secret Santa, and guess what I got….drumroll please….
I got a beautiful LONGINES watch, see below the pictures. I was pleasantly surprised and of course I probed to find out who my secret Santa was, and I discovered it was the second in command in risk management.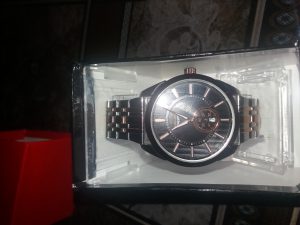 Following from my secret Santa gift, it thought to share the top 10 watch brands you can check to buy that Christmas gift for that special somebody.
Audemars Piguet is a luxury Swiss watch brand, established in 1875 with its core specialty in the manufacture of ultra luxury Swiss watches. Its founders are Jules Louis Audemars and Edward – Auguste Piguet. This watch brand is a global brand present in 88 countries with three production sites in Switzerland, Le Brassus, Le Locle and Meryin. Audemars Piguet is famous for creating the first steel luxury sport watch in the world. Established since 1875 makes it one of the oldest watch manufacturers in the world, little wonder they are first to reach major milestones in watch production.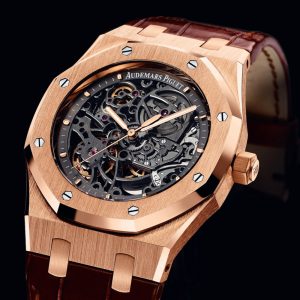 Patek Philippe is another top Swiss watch manufacturer, it was founded in 1851 and is located in Geneva and Vallee de Joux. The watch has been considered the most prestigious watch by many, and it has been worn by royalty including queen victoria, Victor Emmanuel III of Italy and Christian IX of Denmark.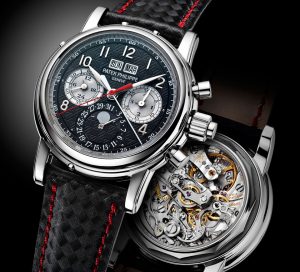 Vacheron Sonstantine is a brand of the Richemont group which manufactures prestige luxurious Swiss watches. It was founded in 1755 by Jean- Marc Vacheron, an independent watchmaker in Geneva, Switzerland. The Vacheron Constantine brand has had big profile purchasers of the watch including Napoleon Bonaparte, Edward VIII, Harry Truman and Pope Pius XI.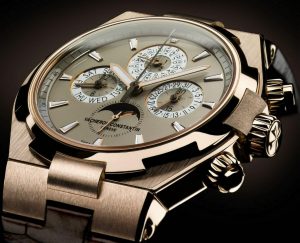 A lange & Sohne of German origin is also a subsidiary of Richemont SA. It was founded in 1845 by Ferdinand Adolph Lange in the town of Glashutte in Germany. The brand has a preference for mechanical movements as opposed to quartz movements.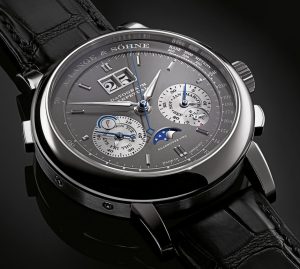 Blancpain is another Swiss brand that manufactures, distributes and sells prestige and luxury Swiss watches. The brand has stood the test of time, and along wth other watch makers like Breguet and Vacheron Constantin is one of the oldest surviving watch manufacturers in the world.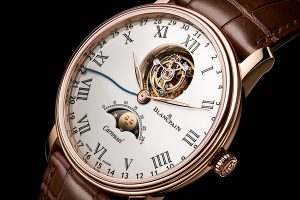 Everybody has probably heard the name before, this represents one of the most formula and coveted wrist watches in the world. The rolex brand was founded in 1905 by Hans Wilsdorf and Alfred Davis in London, England. Rolex is known to be one of the biggest watch brands, making a revenue if US$4.7 billion in 2016 alone, it has also been featured on the Forbes' list of world's most powerful global brands. Rolex is the largest single luxury watch brand, producing about 2,000 watches per day.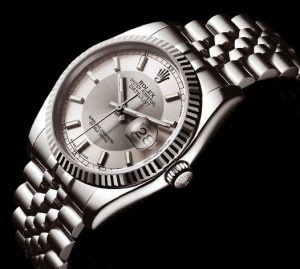 Ulysse Nardin is a luxury Swiss watch brand founded in 1846 in Le Locle, Switzerland. Since its inception, Ulysee Nardin has been in continuous production. The company is best identified with the manufacture of quality, highly accurate marine chronometers.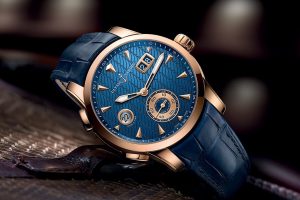 IWC Schaffhausen is yet another switch watch manufacturer located in Schaffhausen, Switzerland. It was founded by Amercian watchmaker Florentine Ariosto Jones in 1868. IWC Schaffhausen is unique in the sense that it is the only major Swiss watch factory located in eastern Switzerland as all the other well-known Swiss watch manufacturers are located in western Switzerland.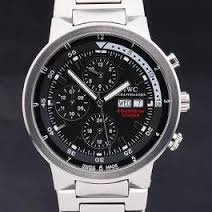 The Swiss watch manufacturer was founded by Antoine LeCoultre in 1833, and it is based in Le Sentier, Switzerland. The brand is known for being innovative in its time pieces with over a thousand calibres to its name, including the world's smallest Calibre, one of the world's most complicated wristwatches and a timepiece of near-perpetual movement.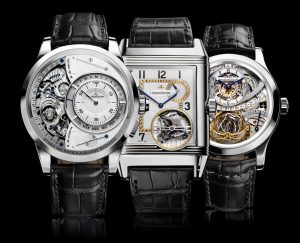 Breguet is of french orgin, founded by Abraham- Louise Breguet in Paris in the year 1775. It is now manufactured in Switzerland like most of its pairs,and it is also part of the Swatch group. The brand has stood the test of time, and along with other watch makers like Blacpain and Vacheron Constantin.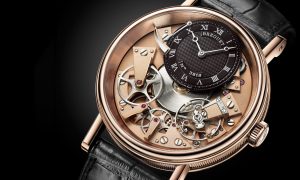 Panera is a luxury Swiss watch manufacturer of Italian origin. It was founded in the year 1860 in Florence Italy and although it now manufactures its watches in Switxerlnad, it still maintains its headquarters in Florence. Panerai is well known for its simplistic numeral designs and design elements.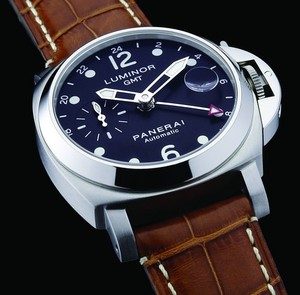 Piaget SA is another top Swiss watch manufacturer founded in 1874 by Georges Piaget. This brand is yet another watch brand that belongs to the holding company Richemont SA. pIaget watches are known for including precious stones such as lapis-lazuli, turquoise, onyx and tiger's eye as dials. Piaget also claims the world's thinnest hound wound mechanical watch through its 2014 Altiplano 900p watch.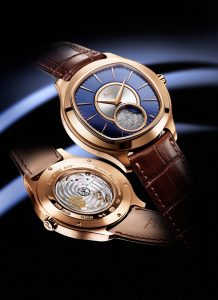 Cartier is a watch manufacturer of French origin, founded by the famous Louis – Francois Cartier in the year 1847. The company remained under family control until 1964. Cartier is yet another subsidiary of the holding company Richemont SA. Cartier watches are tastefully finished and designed, flaunting a distinguished and classical distinction.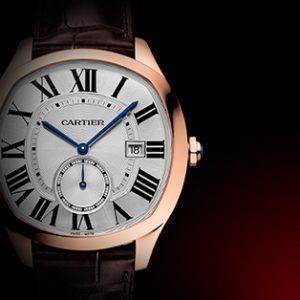 Omega is a switch watch manufacturer based in Biel / Bienne, Switzerland. Omega is another very influential Swiss watch brand widely popular even since the 1ST world war as Britain's royal flying corps chose Omega watch as its official timekeeper for its combat units in 1917, during the period of the first world war. Omega watches have also been worn by very prominent figures including John F Kennedy, Prince William, Buzz Aldrin and George Clooney. Aside this, the Omega watch was chosen by NASA during its mission trip to the moon in 1969 and as a result, was the first watch on the moon.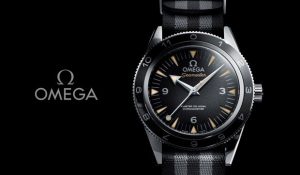 Tag Heur is yet another swiss watch manufacturer that designs, manufactures and markets watiches under the Tag Heuer brand name. The swiss manufacturer was founded in 1860 by Edouard Heuer although it began as Uhrenmanufaktur Heuer AG. I must confess, I am a little biased as Cristiano Ronaldo, the current balon d'or holder is an ambassador of this watch brand, and guess what, I am a real Madrid fan.. yaay. So it definitely has to feature in the top luxury wrist watch brands. Jokes aside though, this is a fantastic watch brand.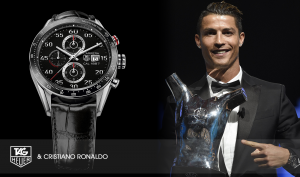 Finally, since rolex, another top watch manufacturer based in Britain. Bremont was founded in 2002 by brothers Nick and Giles. Annual production of their luxury watches is approximately 8,000 – 10,000 pieces.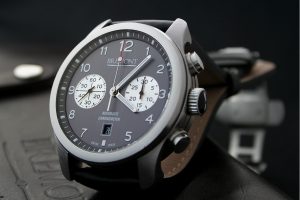 Seiko is of Japanese origin, established in 1881 in Tokyo Japan and subsequently incorporated in 1917. This brand is known fo0r its class and exquisite finishing. Seiko has been official timekeeper of major sporting events including the 1978, 1982, 1986 and 1990 FIFA World cup; 1964, 1992, 1994, 1998 and 2002 olympics; and more recently the IAAF 2015 world championships in Athletics.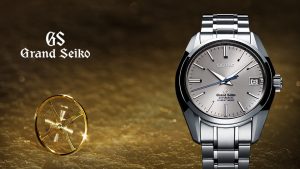 Bell & Ross is a luxury French watch launched in 1992 and headed by Bruno Belamich and Carlos A Rosillo. Bell & Ross watches are well known amongst diving professionals through its BR02 range of watches which uses highly legible dials and cases water resistant to withstand 1000metres of pressure.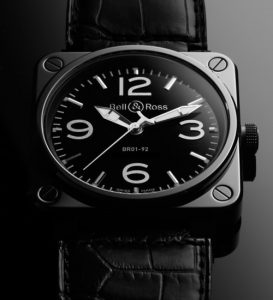 Chopard is a swiss watch manufacturer founded in 1860 by Louis –Ulysee Choprd in Sonvilier, Switzerland.Chopard is well known for its stylish look and detailing. The Chopard brand is also a leader in innovative watches, with the European patent office listing more than 20 referennces to Chopard since 2002.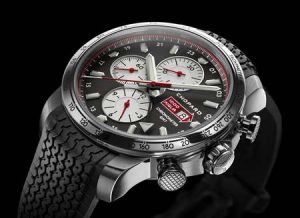 Of course it had to feature on this list. I am so much in love with my new gift and really surprised and delighted that someone could go out of their way to purchase a beautiful time piece for me as my Christmas present. Enough of me, the Longines watch is a luxury watch manufacturer based in Saint – Imier, Switzerland and founded by Auguste Agassiz in 1832. Longines is well known for its Aviators range of watches originally created to meet the needs of pilots. They are fitted with a mechanical, self-winding movement.