About Gemanalyst.com
Gemanalyst.com is an educational blog which serves its users by providing useful information on various topics in a number of subject matters. Gemanalyst.com stands out from the rest of educational blogs because it was borne out of the passion, hunger and desire of the authors to have an impact in their field of study and help struggling students become the best in these topic. This vision is backed by the fact that the two main authors possess a wealth of academic and professional experience in these topics.


Topics treated on this website range from Accounting topics to Economics topics, Finance topics, investment management, marketing, case study analysis, research and so much more.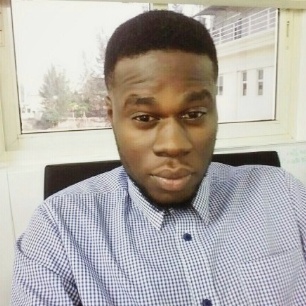 Tolulope Sanni is a 23 year old young man (as at June 2017) currently working at the strategy department of Etisalat Nigeria as analyst and team member of the transformation office which has the mandate of improving the firm's Ebitda position through the implementation of various cross functional strategic initiatives. He is responsible for the review and validation of various units' business cases (Technical, Sales, Marketing, Product and Information) prepared in respect of the EBITDA initiatives. Tolulope Sanni also discharges various strategic functions and he is involved in the preparation of business cases and complex models to support the formulation and launching of new strategic initiatives (e.g. market analysis, value proposition, and strategic fit, economic models).
Tolulope Sanni had earlier worked as an Investment Banking Analyst in the project finance department of United Capital Plc's Investment Banking Company and initially worked as Financial Analyst at Crusader Sterling Pensions Limited where he acquired substantial experience in both investment banking and Investment management.
Tolulope Sanni graduated with second class upper in Accounting from University of Lagos in 2014. He strongly believes that with discipline, hard work, perseverance and prayer one can overcome any challenge that one might face in life and attain gargantuan heights. He is an easy going, hardworking and amiable person with love for jokes and humor. He believes that God loves us all and with God on our side, all impossibilities would be permanently expelled from our lives.
Tolulope Sanni's purpose for creating this website is to share his experience of transiting from an accounting background to a self-groomed financial and investment management scholar and analyst. His long term goal is to gain admission into a top business school in United States, United Kingdom or Canada for an MBA or specialist M.sc degree in Investment Management and go on to be a highly successful portfolio manager and investor. In light of that, he studies curriculum suitable to top tier business schools to develop himself and have a greater chance of securing a placement in these schools.
Aside wanting to be a finance and investment scholar, Tolulope Sanni's fervent wish is to learn programming and software application development as he has a natural inclination to this field. It is worthy of note that Tolulope Sanni with the help of the Genesis Framework and Dynamik website builder was able to install wordpress on this website and tastefully design it to the current interface with no prior programming knowledge.
Tolulope Sanni hopes to reveal some of his self-development secret weapons on this website which he says is his diary. Various topics and niches ranging from case study analysis, equity research reports, alternative investments to corporate finance and many more would be touched by him.
His disclosure strategy involves reading first a plethora of materials on the various topics, summarizing the contents and uploading the summary unto the website for the advantage of the website visitor. It is hoped that the visitor to the website would benefit immensely from this selfless and exciting exercise.
Please contact me by Email: tolu@gemanalyst.com
About the Co -Author