The Big Four Accounting Firms
Hi guys, it has been long I posted here, been so busy. Today I would be taking a look at the big 4 accounting firms. As accounting students, we quickly subscribed to the idea of finishing school and working for one of the big four's. That was the ultimate dream and every one was fighting for the chance of being picked by any one of them. The big four's as you all know are Deloitte Touche Tohmatsu Limited, PriceWaterhouse Coopers (PwC), Ernst & Young and Klynveld Peat Marwick Goerdeler (KPMG). Working in one of the above stated companies was highly coveted by all accounting students because apart from building your CV, it meant you stood tall with the elites in the accounting profession. It is similar to consulting where we have three major consulting companies namely Mckinsey & Co, Boston Consulting Group (BCG) and Bain & Co.

Although I initially dreamt of working in one of these big four companies, there was a paradigm shift in my final year when I researched careers and discovered the investment management industry. This was my reason for pushing to work at a pension fund during my mandatory National Youth Service Corps (NYSC) in Nigeria. I still got a shot at it though as I made it to the final stage of one of them, but got disinterested because I was already engaging with one of the biggest investment banks in Nigeria for an analyst role.  Quite a number of the best of my classmates (14) ended up working with one of the big 4's.
Enough of my story, let's get back to business and check out a brief overview of the big 4 accounting firms.

Deloitte Touche Tohmatsu Limited: Deloitte Touche Tohmatsu Limited simply called Deloitte is one of the big four professional accounting firms. It is the largest of the four when using its professional network and revenue as the metrics. It has a professional network of 244,400 professionals globally and made US$36.8 billion in revenue last year. Deloitte provides services like Audit and Assurance, Tax Consulting, Management Consulting, Financial Advisory, risk advisory and Management Consulting. As at 2016, Deloitte was ranked the 6th largest privately owned company in the United States. When it comes to career, Deloitte was listed amongst the fortune's '100 Best Companies to Work For'. In Nigeria, Deloitte won the best company to work for in Nigeria and best practice awards by the prestigious great place to work institute Nigeria in 2015.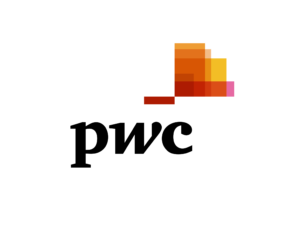 PriceWaterhouseCoopers (PwC): PwC is a multinational professional accounting firm that offers services like accounting, tax consultancy, and financial advisory. It was formed by a merger between Price Water house and Coopers & Lybrand in 1998. In 2016, PwC made US$35.9 billion revenues. It employs more than 223,400 in 157 countries around the world. With the prestige the name comes with and the company's great emphasis on training, there is little wonder why almost all accounting students dream of working there. Infact, a lot of finance executives in Nigeria are PwC alumni. This is another reason why a lot of young graduates seek to begin their careers at PwC because they know the sky is just a stepping stone should they decide to leave for other offers.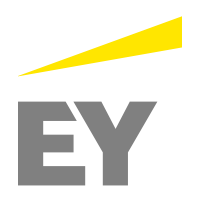 Ernst &Young (EY): Ernst & young came to be in 1989 as a result of a merger of Ernst & Whinney and Arthur Young. It was known as Ernst & Young until 2013 when the company rebranded to EY. The firm has 231,000 employees in over 700 countries in 150 countries. EY made US$29.6 billion in revenue in the year 2016 through its assurance, tax advisory, consulting, financial advisory and legal services offering to companies. It was ranked the 49th of the best 100 companies to work for in 2016. EY places a high value on knowledge and skills development. Its employees are seen as precious to the organization's success and are enrolled in professional training and career growth regardless of their cadre.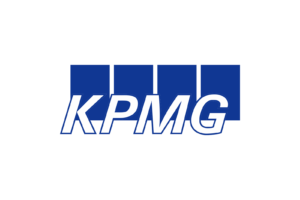 Klynveld Peat Marwick Goerdeler (KPMG): Klynveld Peat Marwick Goerdeler popularly shortened to KPMG is one of the big four professional accounting firm formed by a merger of Klynveld Main Goerdeler and Peat Marwick. It is headquartered in Amsterdan, Netherlands and employs 189,000 people in 155 countries. KPMG has 3 major lines of services namely audit, tax and advisory. KPMG is a great place to start a career as a young accounting graduate because they place a high premium on professionalism and work ethics and the name can be used to leverage a better job offer later up the career ladder.
So there you have it guys, the big four professional accounting firms. Hope I was able to enlighten you on the benefits of starting a career in any one of these firms.