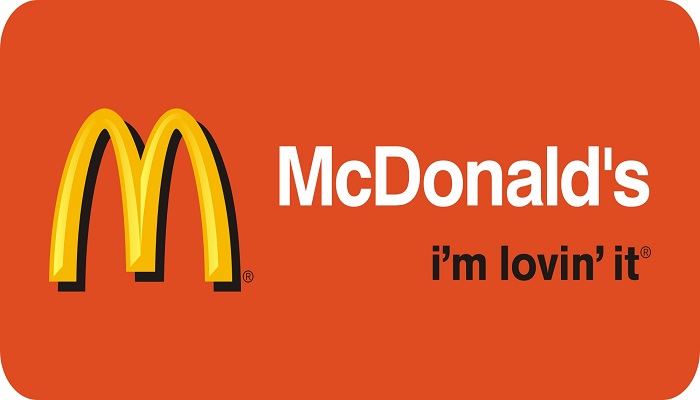 Mcdonalds, the Nigerian fast food industry & Market Entry strategies Mcdonalds can utilize to enter the Nigerian Fast food Industry
It is the researcher's wish that the reader be informed that this research endeavor was done before the global oil supply glut which has taken its toll on the oil producing nations.

Mcdonalds-case-study-analysis :
The prospects of McDonald's participation in the Nigerian fast food industrial activities.
McDonald's, the world's largest chain of hamburger fast food restaurants is contemplating entering into the Nigerian market. As a business Analyst, you have been engaged to carry out a research on fast food industry in Nigeria and how profitable it would be for McDonald's to enter it.  From your research endeavor, if fast food business venture is deemed profitable recommend some market entry strategies to McDonald's
Suggested Solution
Mcdonald's has over 35,000  restaurants operating in more than 118 countries and territories worldwide and serving 68 million customers each day. This undoubtedly makes it one of the leading global food service retailers; with products ranging from burger to tasty chicken and fish and a wide variety of desserts such as Bigmac, quarter pounder with cheese, folet-o-fish, chicken sandwich, chicken nuggets, French fries and others, McDonald's was able to generate  $27.4 billion Financial Year (FY) revenue in 2014, though this was a decline of 2.366% from the previous year's performance (2013 FY statement). McDonald's  has been able to sustain a revenue level higher than 24 billion dollars in the last 5 years.
As a strong competitor in the global market, McDonald's corporation constantly faces the challenge of not only improving its profitability, but also improving its social and environmental performance. However, McDonald's is becoming more of a customer centric organization, serving tailor made products and services to the demand of its loyal customers.
McDonald's has an innovative service called "create your taste", which lets customers skip the counter and head to a tablet like kiosk where they can customize everything about their burger from the type of bun to the variety of gloppy toppings and sauces that could go with it.
Apart from having branches of the restaurant all over the world, they also have franchised restaurants. Franchising enables an individual to own a restaurant business and maintain control over its personnel, purchasing, marketing and pricing decisions, while also benefiting from the strength of McDonald's global brand, operating systems and financial resources. With this McDonald's is able to set up easily in countries with significant barrier to entry.
SWOT ANALYSIS
Let us begin this analysis with some of the strengths of McDonald's Corporation
McDonald's is a global company operating in 118 countries. By spreading out in different regions, McDonald's is able to withstand economic fluctuations and operate effectively during an economic downturn.
Diversified Income: One of the main strengths of McDonald's is its diversified income. With operation in more than 100 countries, revenue comes from numerous countries, regions and products. This helps to mitigate business risk which characterises operation in only one or few countries.
McDonald's sales from company owned restaurants was $18.169 billion or 66.21% of its total revenues, and revenues from its franchises were $9.272 billion or 33.79% of the total revenues in 2014. Few other rivals receive as much revenue from their franchises as does McDonald's
Talking about derived revenue, McDonald's is still the most diversified competitor in the fast food industry with 32% derived from USA, 40% from Europe and 28% from the rest of the world which includes 23% of total revenues from Asia/pacific, middle east and Africa.  Yum! brands comes next in diversification with 22.3% from the US, 20 % from Europe and 57.7% from the rest of the world. For yum! brands, there is a risk of decline in revenue from the rest of the world, and this is because china dominates their revenue sources with 52% of yum! brands revenue from china alone. In the event of bad press or negative policies from china's government or a ban on activities, Yum! brands may lose 52% of its revenue.    After Yum! Brands comes Burger King in diversification, with 58% of its revenue from the US, 29.3% from Europe and 12.7% from the rest of the world. Wendy's is the least diversified with 98% of its sales emanating from the US, 0% from Europe and 2% from the rest of the world.
McDonald's diversified income is a strength that allows the company to grow more steadily. The company is not affected by major demand changes in one or other regions as much as the other fast food companies.
Adaptability: Through its franchise business, McDonald's restaurant is able to adapt to each country's cultural differences because it goes into partnership with the natives of the country, and through them it gets information on what is allowed or not allowed (prohibited) in the country in terms of food. For example lamb burgers are served in India instead of beef and pork.
Customer base: Through the combination of its owned restaurants and franchised restaurants, McDonald's is able to assess global locations like airports and cities, tourist locations and theme parks and by so doing they increase their customer base and loyalty.
Brand name & reputation: McDonald's is known all over the world, and its name is associated with world class service in the fast food restaurant business. The golden arches and spokes character,  Ronald McDonald's the clown is one of the most recognizable logos in the world.
Employee motivation: 20 of the top 50 corporate staff employees started as restaurant level employees. In addition 67,000 McDonald's restaurant managers and assistant managers rose through the ranks; they were promoted from ordinary restaurant staff level. This helps to keep employees motivated and employees can believe that if they work hard and diligently enough, their hard work would be recognized and rewarded with promoted.